Freedom: unique PPE ensuring maximum safety on all existing routes. Our system is educational because the user keeps the adventurous spirit of climbing by securing himself, while preventing the risk of completely unhooking. In addition, it avoids the risk of accidental unhooking thanks to its double lanyard equipped with 2 interconnected connectors. A real peace of mind for the high ropes park owner
Simplicity: Immediately usable on all your existing courses, CLiC-iT® ADVENTURE is the simplest solution on the market, for the park manager and the user. It is compatible with Tarzan Jumps, Quickjumps, Auto belay devices, Vertical progression, Sloped cables, Ziplines and Intersections. Use from 4 years old
Economic efficiency: CLiC-iT® ADVENTURE reduces operating costs and guaranteed optimum safety. Meets all safety requirements. It makes it possible to optimize supervision over all routes and responds favourably to the reception of school groups. It allows you a greater range of use of your park
Quality materials, user-friendly, thoughtful design !
When used in combinaison with C-ZAM L+, the CLiC-iT lanyard is very easy to operate. It gives both us, as the operator and our clients, the peace of mind that they will remain attached at all times. Compatible with a wide range of safety systems.
Reliability, peace of mind and confidence !
For our rather large park, the product allows a better circulation comfort on our various routes by avoiding traffic jams (possibility to overtake, adults helping children, ...). With the CLiC-iT equipped of a pulley, it is even more comfortable !
The various feedbacks from our customers are very satisfactory. The transition of the courses to CLiC-iT RiDER is very successful, both for adults and children.
Very good product, easy to use and simplified briefing! The handling is very simple. Il est parfait pour permettre aux plus petits d'appréhender l'activité avant de passer à l'étape supérieure : les longes CLiC-iT !
Ergonomics: C-ZiP pulleys have been designed to be comfortable to use. Compatible with our C-HOLDER or C-TWO equipment carriers, pulleys can be stored on the harness between courses. Installation and removal on cable are easy and intuitive
Durability: In forged aluminium, with interchangeable wheels and bearings XTREM pulleys have forged connector holders to limit the friction on the rope. For long ziplines, each wheel is guided by 2 bearings
Safety : Our pulleys limit the risk of finger pinching and make guidance easier thanks to their hand support area. The LOCK versions, which have a cable locking system, are PPE certified to ensure optimum safety.
Easy to install ! Thanks to the very good rolling of the C-ZiP XTREM pulley, we didn't have to change the slopes of our ziplines. Its advantage: a real ease of installation on the cable!
Low front attachment point according to EN12277 type A
ERGONOMIC
Adapted for most body types 2 sizes available
LONG-TERM OPERATION
Fewer components and no padding
Corrosion resistant
Easy to clean
10 years lifetime
2 years warranty
Protective fabric pouch for traceability label
Very useful on ziplines whose arrival is not visible, it avoids heavy pruning around the zipline and occupying an operator to supervises the start. Very good system !
AUTOMATIC FALL ARREST DEVICE WITH ENERGY ABSORBER
KIT A1 PULLEY & RODEOSTOP B100

No swivel

Open design

Stainless shock absorber

Safety loop
TREE ATTACHMENT SOLUTIONS
Simple and fast
Installation in a few minutes only
Nature conservation
Allows the tree to grow and to breathe, without damaging it and while respecting nature
Compatibility with a wide range of woods
Can be adapted to all types of trees and also to your current installations
Zero maintenance
Make it possible to eliminate maintenance over 10 years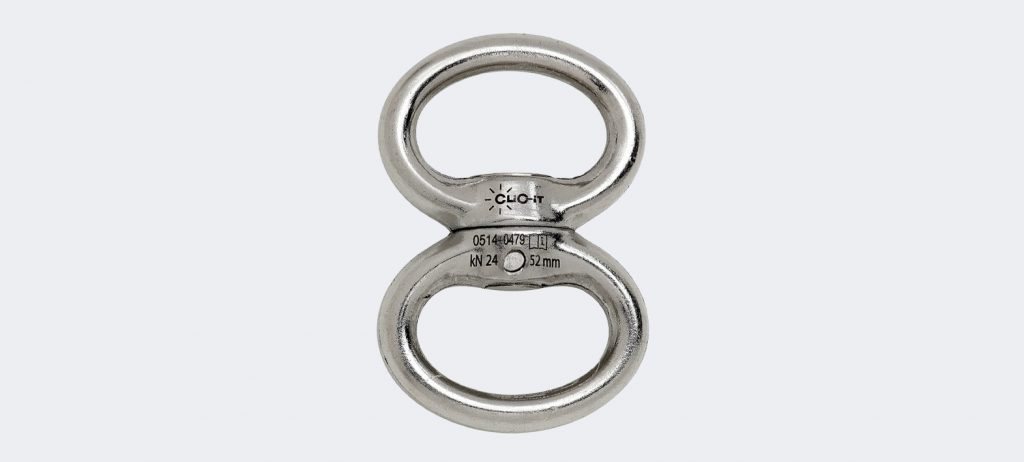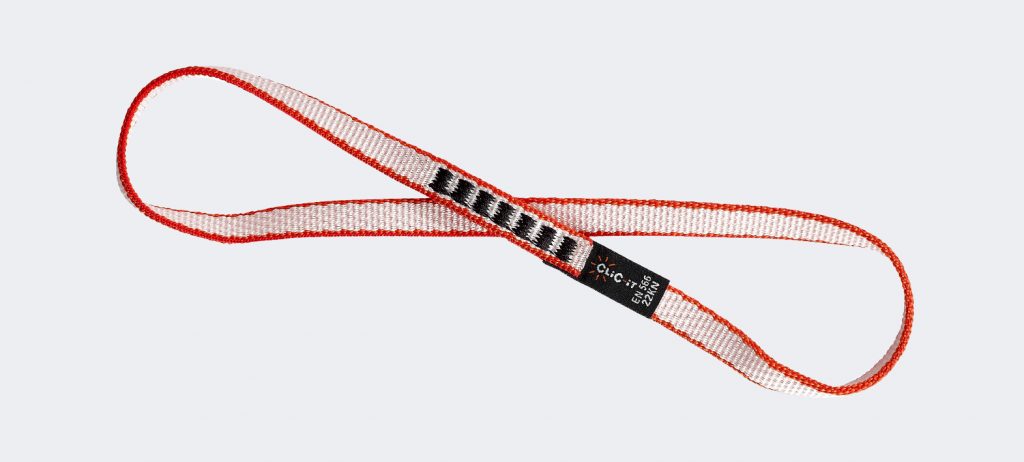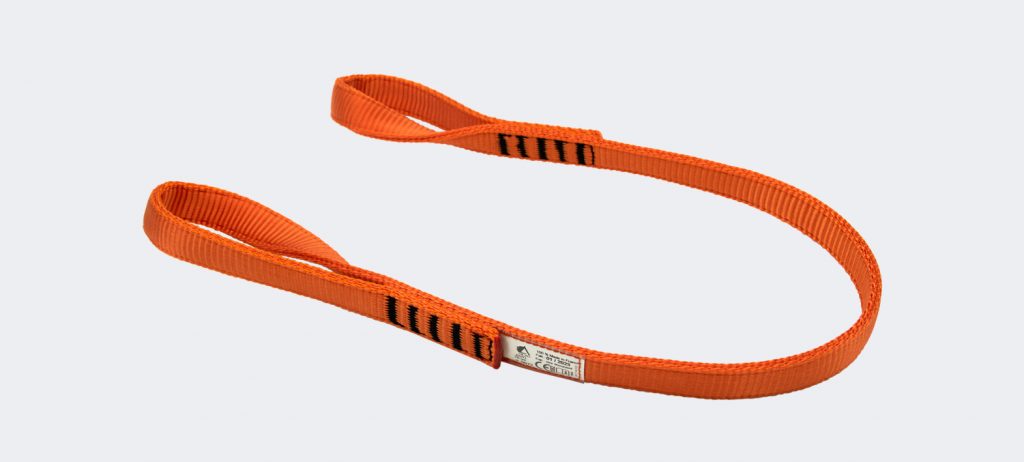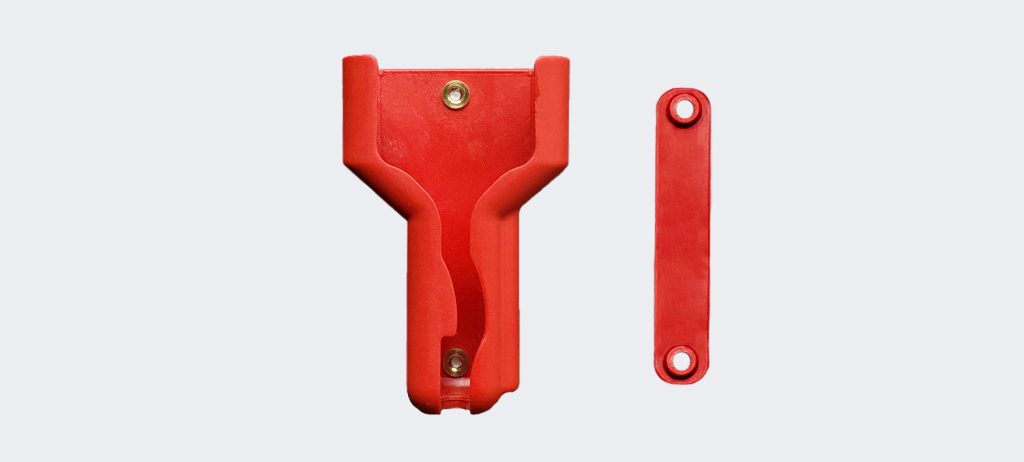 C-HOLDER
Equipment-carrier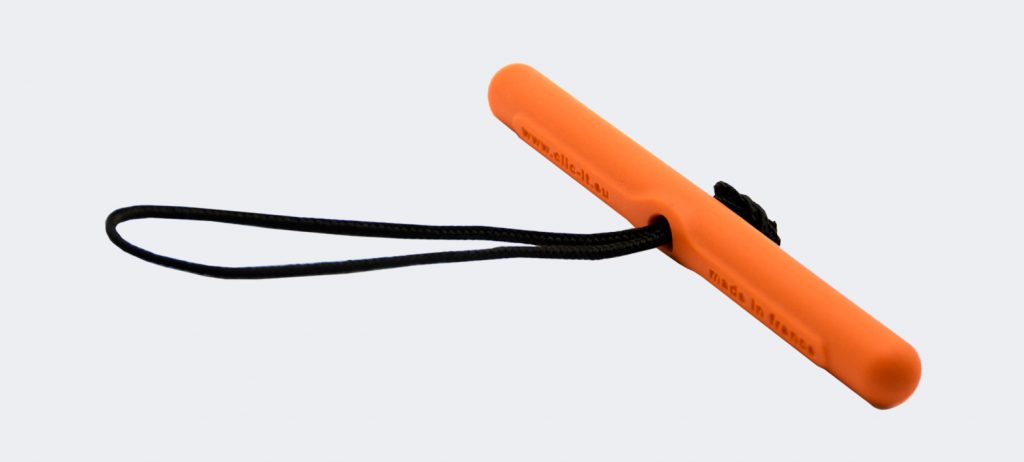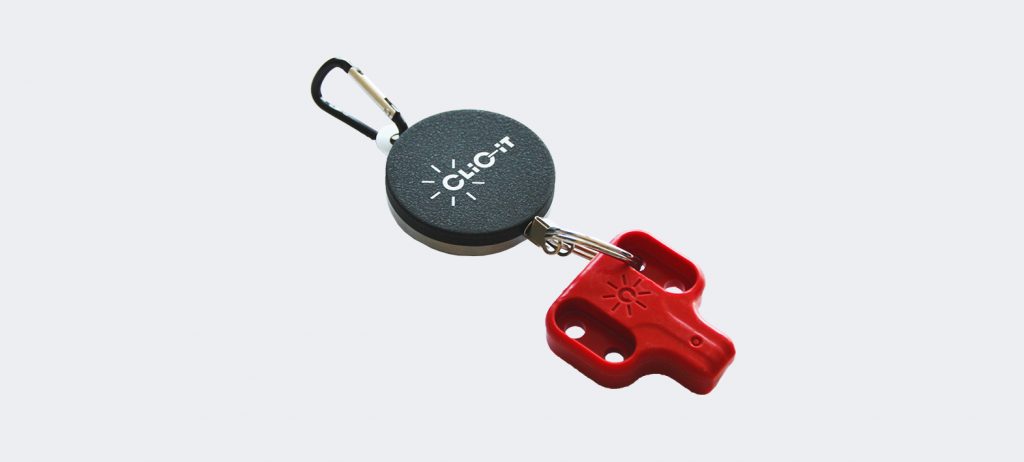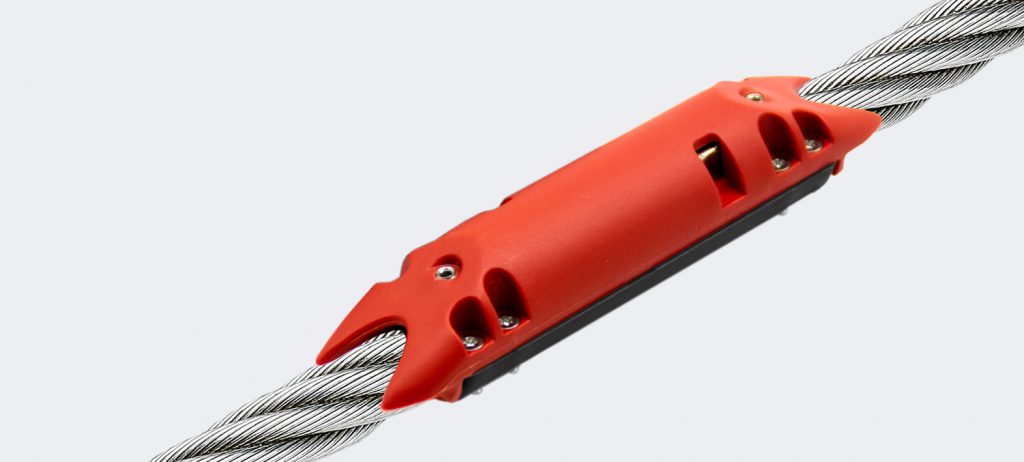 C-ZAM RiDER
Rings for the anchor detection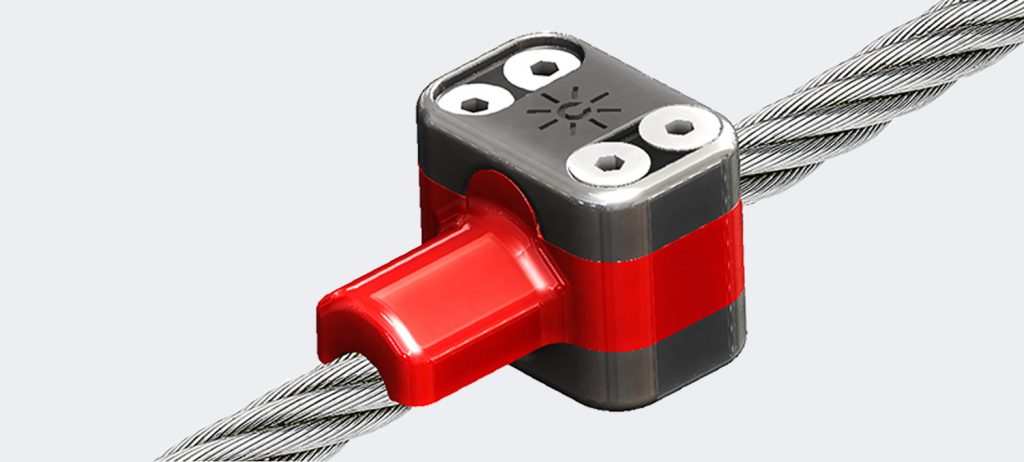 C-ZAM L+
Rings for the anchor detection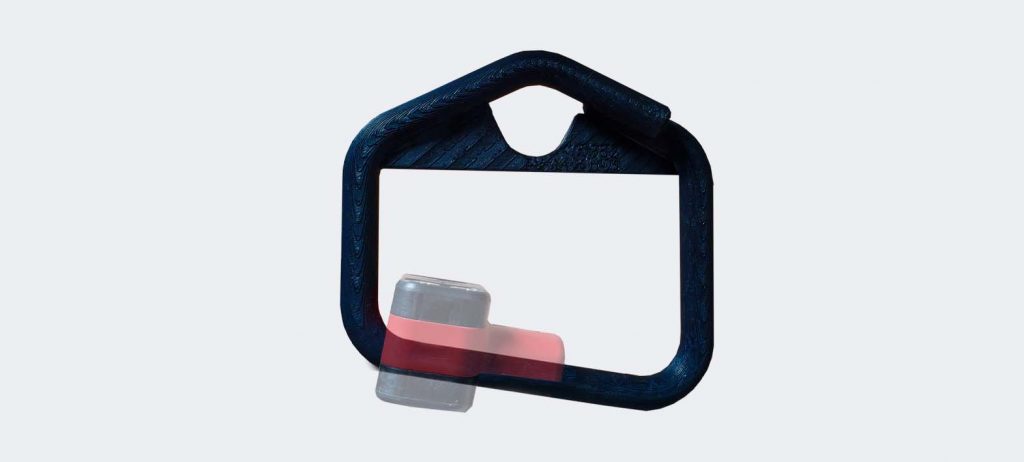 C-CONNECT 25
Anchor points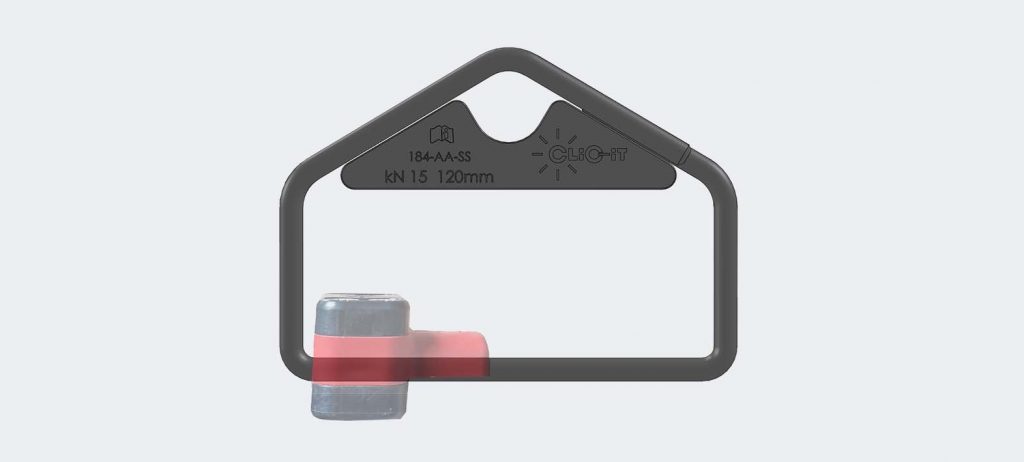 C-CONNECT CLiC'N'ZiP
Anchor points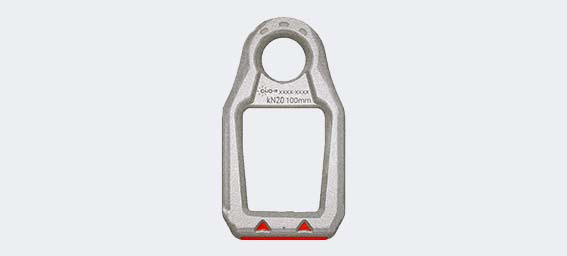 C-CONNECT V2
Anchor points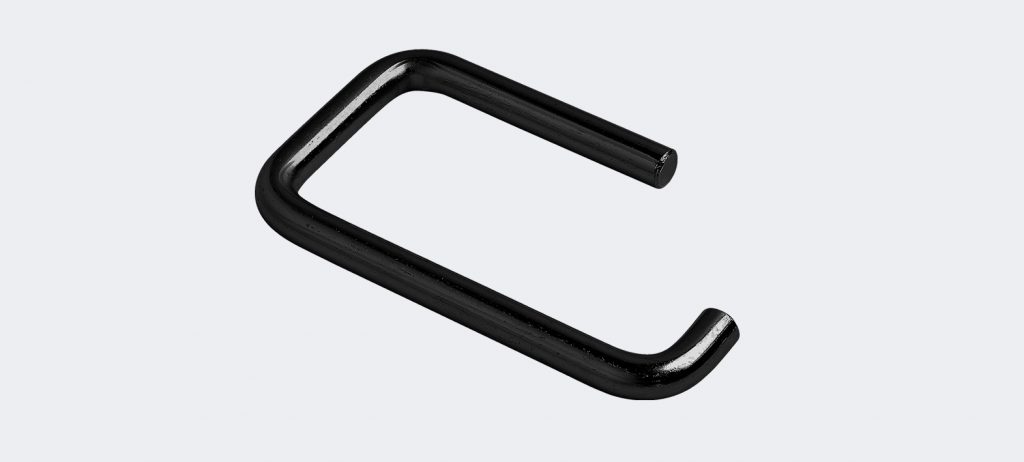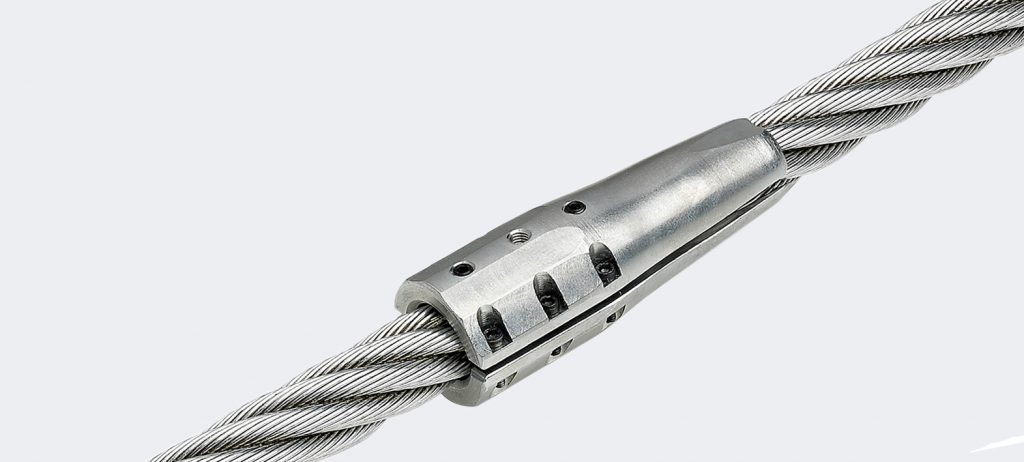 C-STOP
Non-return mechanical stop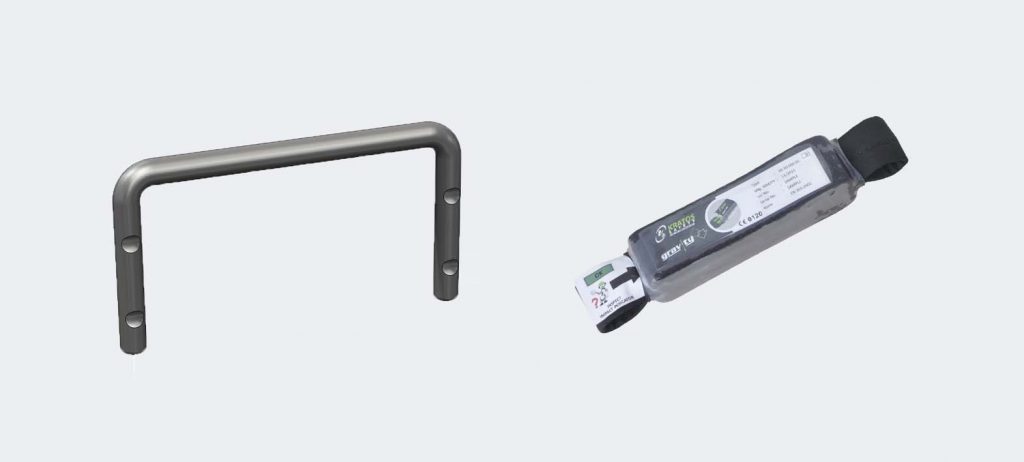 C-UP
Anchor vertical point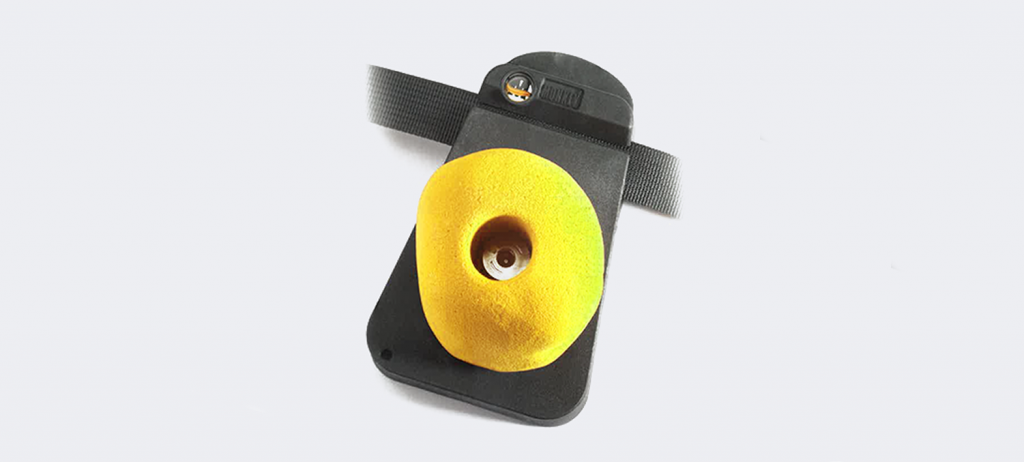 MONKEY HARDWARE
Climbing hold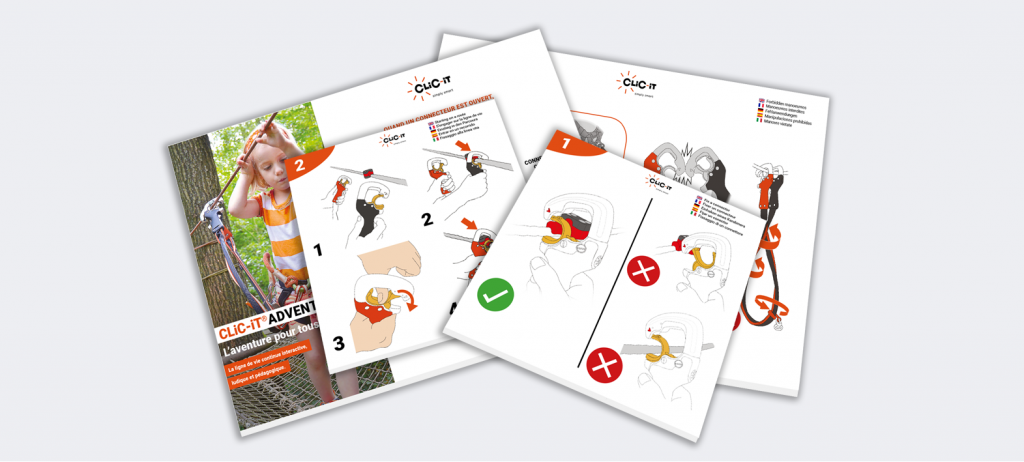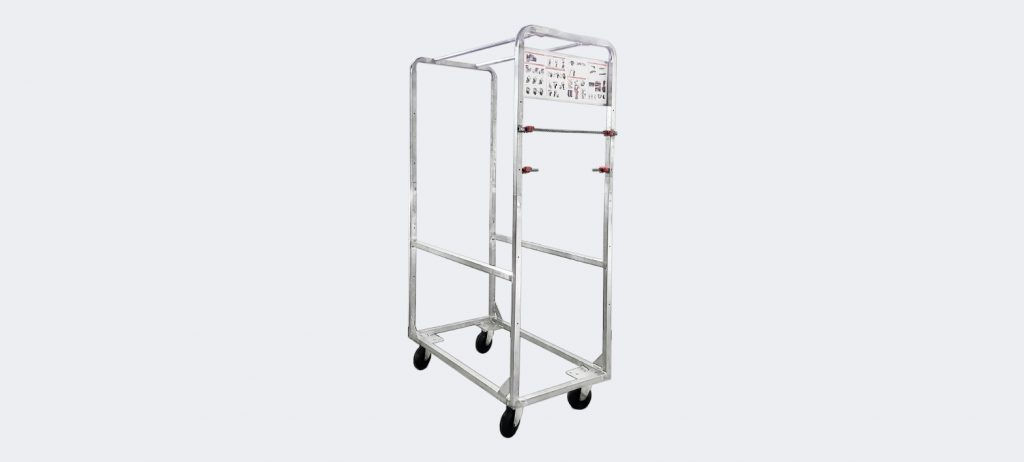 5 rue des Terres
51420 CERNAY-LES-REIMS – FRANCE

+33 (0)3 26 47 11 34
contact@clic-it.eu