Mountain
CliC-iT® MOUNTAIN is a Y-lanyard that offers continuous, yet interactive protection by preventing simultaneous opening. It is K-rated and fitted with a shock absorber.
CLiC-iT® MOUNTAIN
– Safety system –
Freedom
CLiC-iT® MOUNTAIN enables the full range of motion and gives the freedom necessary for climbing Via Ferratas. The dual-leg lanyard design allows for easy passing, preventing queuing and giving everyone the freedom to enjoy their climb at their own pace, without feeling rushed or slowed down.
User friendly
CLiC-iT® MOUNTAIN provides easy handling and can be used by children 6 years and up, as well as adults. CLiC-iT® MOUNTAIN can be used immediately on existing routes, as no modifications to the anchors are required. It is simple, robust and durable mechanism. All components are interchangeable.
Peace of mind
CLiC-iT® MOUNTAIN prevents the climber from unhooking both connectors simultaneously by mistake. This gives peace of mind to the user and to the person in charge of the course.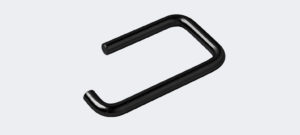 5 RUE DES TERRES
51420 CERNAY-LES-REIMS – FRANCE