CLiC-iT® MOUNTAIN is a Y-lanyard that offers continuous, yet interactive protection by preventing simultaneous opening. It is K-rated and fitted with a shock aborber.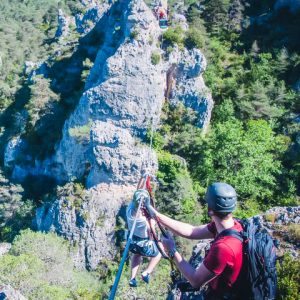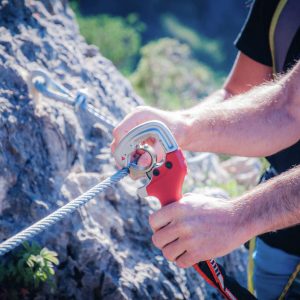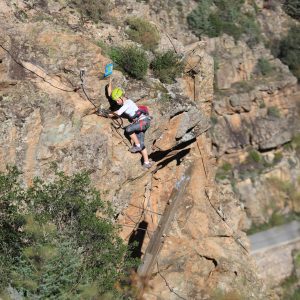 Freedom:

Whether the progression is horizontal or vertical, the user remains free and totally autonomous of the progress. CLiC-iT® MOUNTAIN allows to preserve the educational dimension as well as the spirit of adventure within the activity. In general, thanks to its system of interconnection of the connectors to the lifeline, safety is optimal.
Simplicity: CLiC-iT® MOUNTAIN can be used from 6 years old and is immediately operational on all Via Ferrata courses. CLiC-iT® MOUNTAIN can be used immediately on existing routes, as no modifications to the anchors are required. It is simple, robust and durable mechanism. All components are interchangeable.
Peace of mind:

CLiC-iT® MOUNTAIN prevents the climber from unhooking both connectors simultaneously by mistake. CLiC-iT® MOUNTAIN lanyard prevents falls and allows you to practice this sport safely. This gives peace of mind to the user and to the person in charge of the course.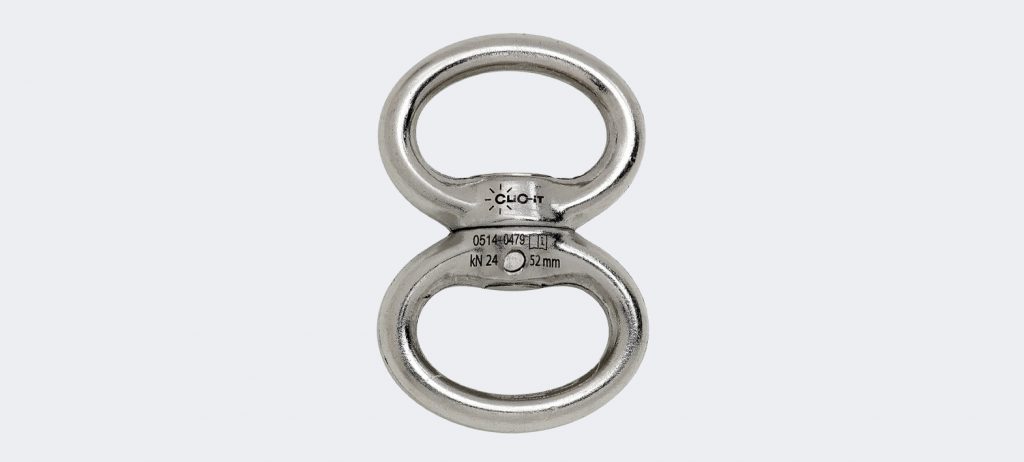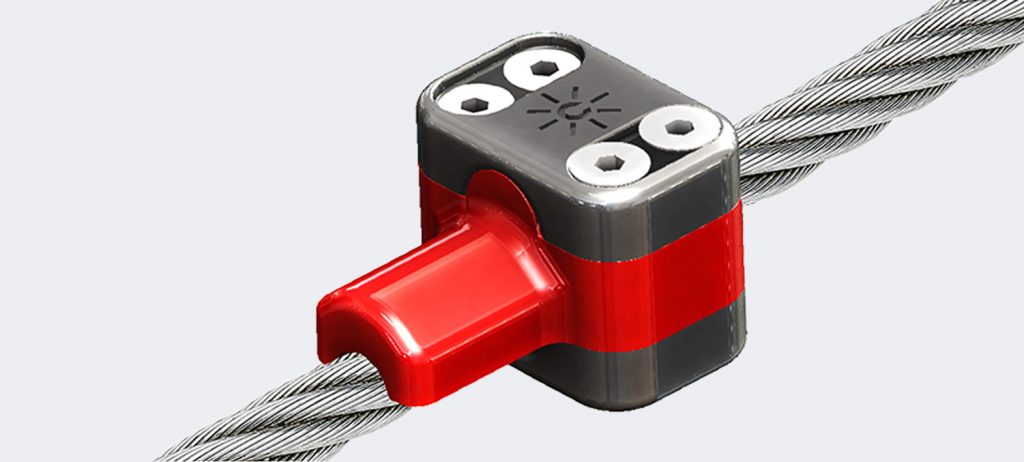 Rings allowing the anchor detection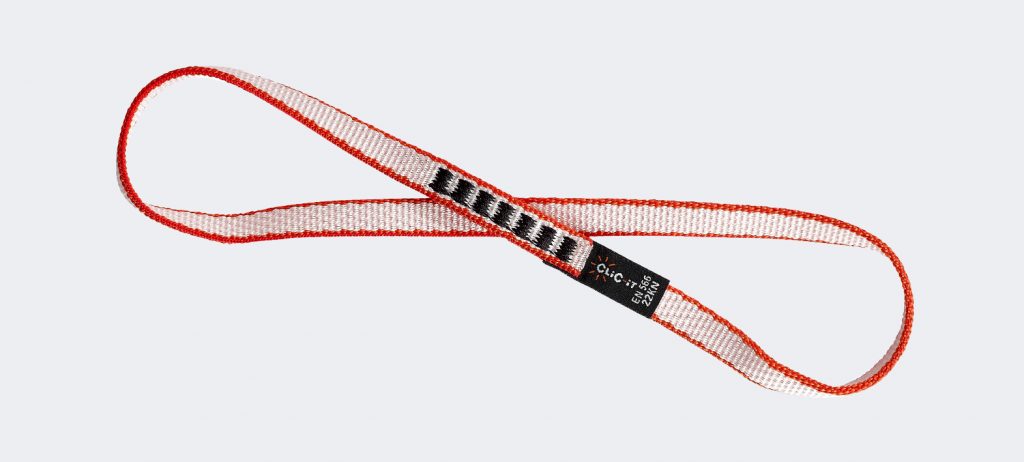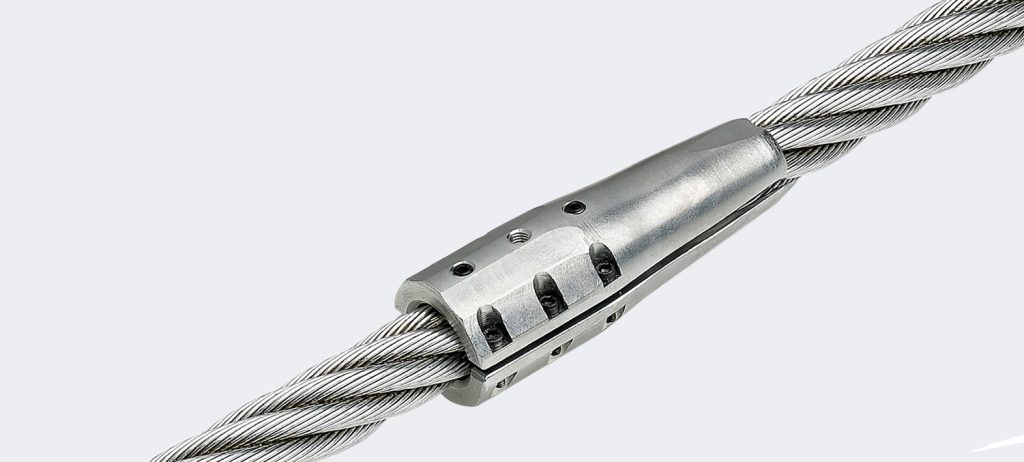 Non-return mechanical stop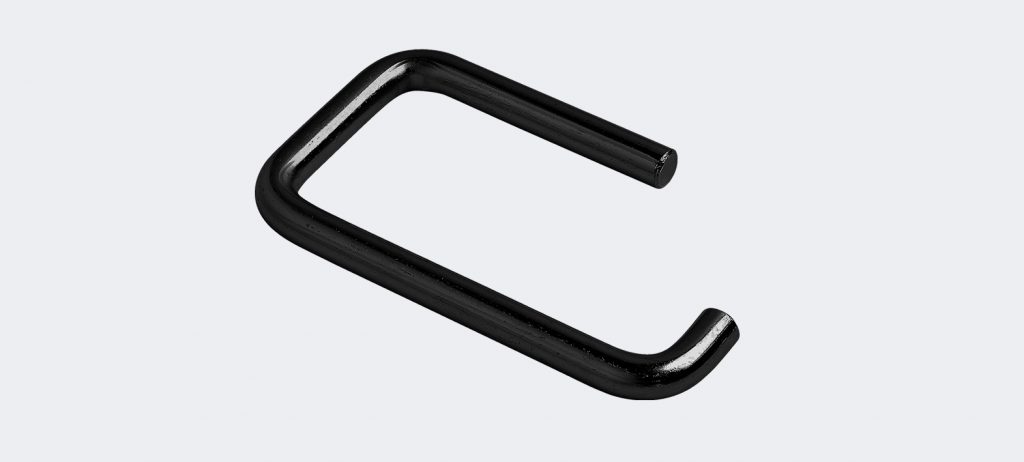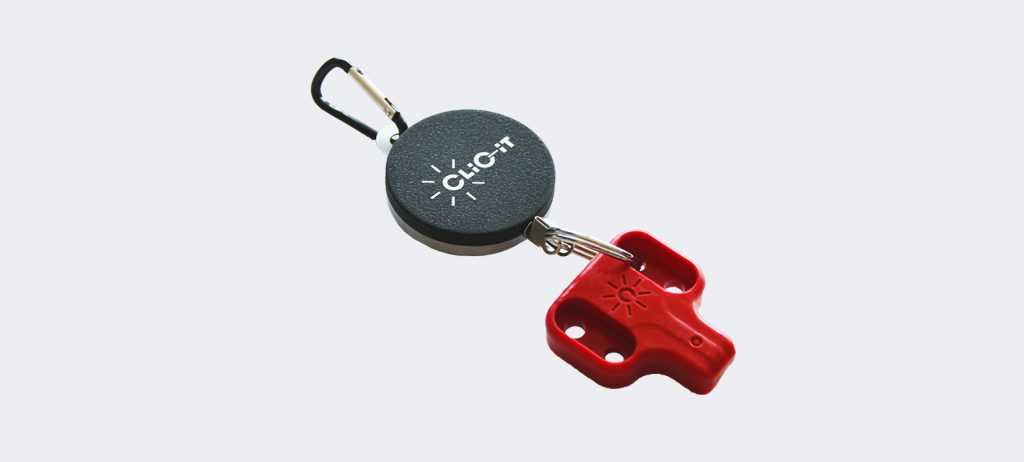 5 rue des Terres
51420 CERNAY-LES-REIMS – FRANCE
+33 (0)3 26 47 11 34
contact@clic-it.eu